ASSORTED PICTURES OF THE CARS,
PROJECTS AND INTERESTS.
GLENN MUNRO'S TWIN TURBO 318 V8 CHARGER
Built on a tight budget taking 6 years from a $150 wreck to achive a nomination for steet machine of the year in 1996. It has a 318ci V8 with twin Garret TO4B turbo's and 4 cd strongberg carbies making 520 HP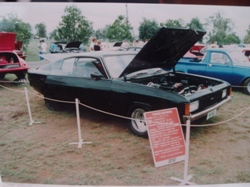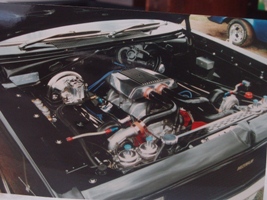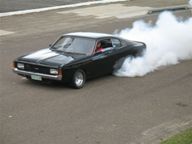 ---
BRIAN MUNRO'S 9.7 SECIND 2LT ESCORT
Regarded as a pioneering turbo 4 cylinder steet car for Australia,it was the quickest street registered 4 cylinder in the country for 8 years.The best 1/4 mile time was 9.7seconds at 138mph.It had many set ups finishing wit a Cosworth engine using Motec fuel injection and a Garrett TO4E Turbo running through a auto with trans brake.
---
Built this fine 1970 vip valiant using many items chrysler
never included.He fitted a 265 ci hemi 6 cylinder engine with efi
and the car has central locking,remote boot release and air
conditioning.The "limo" as it is named has seen many car shows.