PROJECTS OF INTEREST


Ball Bearing Conversions


This project is an on going development to produce a conversion to ball bearing of
any major brand turbocharger -GARRET-MITSUBISHI-TOYOTA-HITACHI-
HOLSET-KKK ect. But not a replacement core,this is a conversion of the customers
original turbo so the original oil & water lines are re-used.
The bearing housing of the customers is still used.
Most manufacturers replace the entire center section and use their version which
will have different feed lines.
Serveral version have been developed and are now used on road
and race cars. Small bearing for the smaller turbo's, large bearing for larger
frame, dry core conversion for those turbo's without watercooling and tripple
bearing for hard core race/boost. The benifits of ball bearing are undoubtably
an anvantage over non ballbearing .
more info can be found here-Information page

---
Craig Munro Escort
Craig Munro is currently building an RS 2000 Escort running a V6
capri engine, microtec EFI,TO4 Turbo,904 torqueflite auto,salisbury diff.
It is at the painting stage but needs some finer work to finish off.This will be
one of the most awsome RS 2000 escorts around when its finished.
---
Peter Beatie's '31 Ford Hot Rod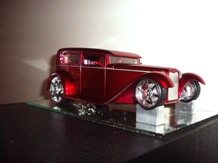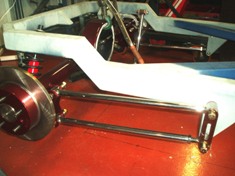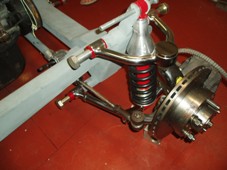 It is a major task to build a car from scratch and Peter Beattie
will be doing this with a '31 Ford 2door using a 351ci Windsor V8.Peter is building
the suspension and chassis at the moment and is also building the front end. He is currently building the body which is an original steel shell and chopping it.
This will be a highly detailed steet hot rod of top quality.
---
Tony Smith's Turbo Kart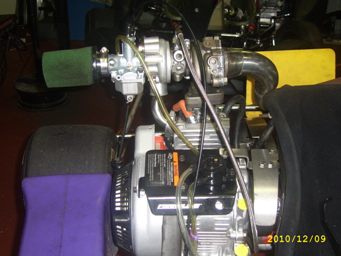 Not being a common practice turbocharging a kart engine
it was decided to go ahead with the project seriously and make one that actually
makes boosts at a performance to race with. Tony's engine is a 220 cc race engine
and the turbo is a TDO2 of a lombardini .The turbo choice was made because
it would be the smallest "available" turbo in the world. And the fueling of the
engine as done using an original carby and converting the turbo to "carbon seal"
for "draw through". The carby is not suited for blow through and fuel injecting
it is too costly.
---
1942 DESOTO
This is a long term project to build an show 1942 replica out ofa 1947 Australian DESOTO.
The engine will be twin turbo 5.7ltr hemi and around 800hp. A lot of customizing will go to the body including chopped, sectioned, convert to 2 door and double hinged doors.

The original body is from a plymouth and was rebadged in Adalaide in the 1940's with destoto bagdes. Apparently they were used as taxis's a lot then.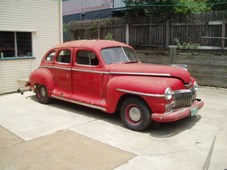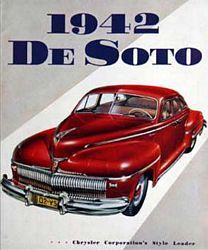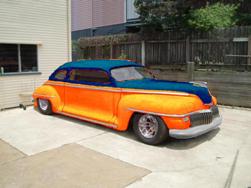 ---